Explore
Artifacts on the move!
As we prepare for the construction of a new Wisconsin history center, exhibits will close to move artifacts into safe storage. The exhibit "People of the Woodlands" will close Nov. 28.
The fun doesn't end here! The museum will continue to host walking tours, special exhibitions, and other exciting programs.
---
About Us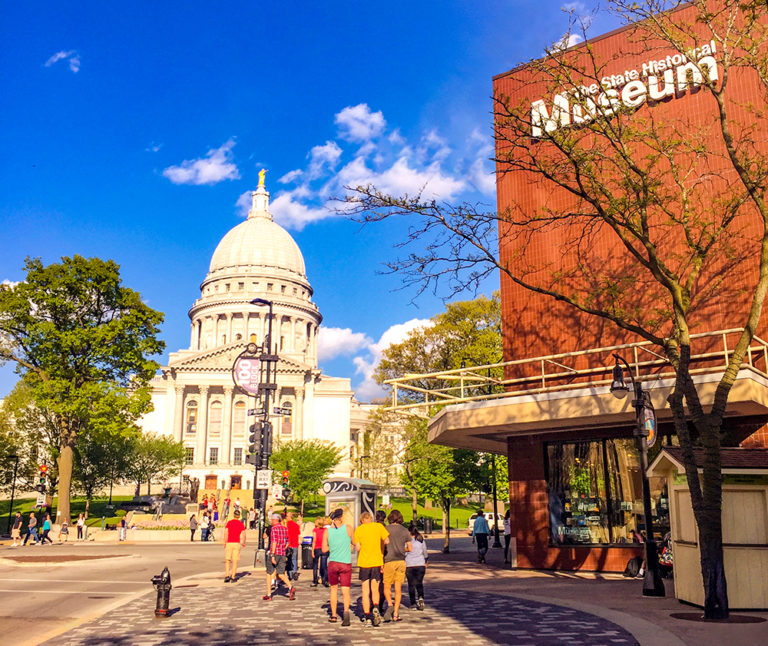 The Wisconsin Historical Museum shares the stories behind Wisconsin's heritage through exhibits featuring Native Nations and Tribes, the immigrant experience, frontier life, agriculture, industry, politics, and much, much more.
Featuring both permanent and special temporary exhibits, showcasing many fascinating historical items, and having a wonderful selection of gifts for sale, the Wisconsin Historical Museum is a wonderful place to explore on the Madison's Capitol Square!
---
Special Temporary Exhibits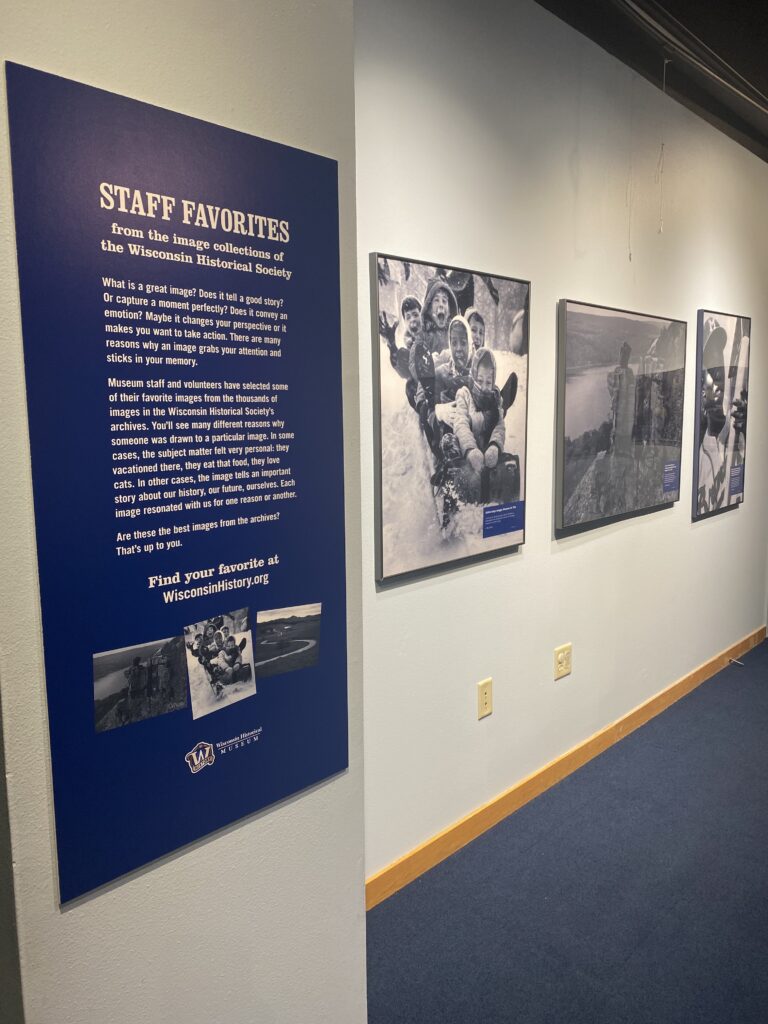 Staff Favorites
Check out some of our favorite images from the thousands in the Wisconsin Historical Society's archives.
Past Exhibits
---
Learn with the Wisconsin Historical Society
Virtual and In-person Programs
Get ready to give your young learners the best field trip memory of the year. WHS is excited to bring back our popular sensory-rich, wonder-filled, on-site Field Trips at our historic sites and museums. We are also continuing our live, interactive online programs to bring creativity, critical thinking, and empowered storytelling into your classroom!
Wisconsin Historical Society Sites
The Wisconsin Historical Museum is one of the 12 historic sites and museums owned and operated by the Wisconsin Historical Society. Explore all of these sites below.