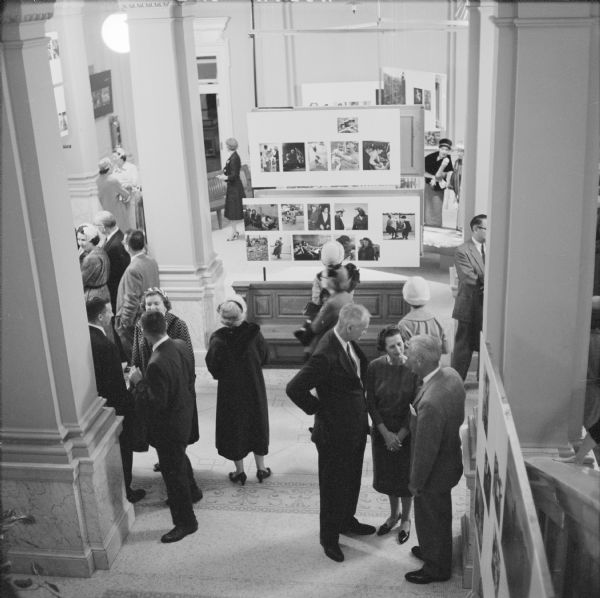 Past Exhibits
Under Construction!
As we prepare for the construction of a new Wisconsin history center, exhibits are closed as artifacts have been moved into safe storage.  Follow along to be a part of this exciting journey!
---
Past Core Exhibits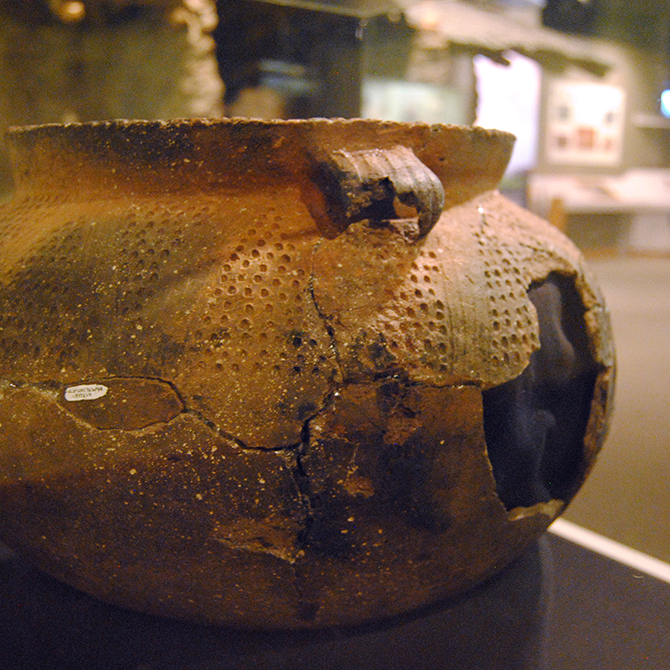 First Settlers
Who were the first people in Wisconsin? How do we discover their history? This exhibit showcases artifacts left by Wisconsin's first settlers, an immersive recreation of a ca. 1,000- year- old Aztalan house, and interactive explorations of how archaeologists discover history.
PaleoIndian | Archaic | Woodland | Late Woodland | Oneota
Effigy Mounds
Aztalan: A Native American Town
The Grand Village of the Meskwaki
Layers of History
What Do Archaeologists Do?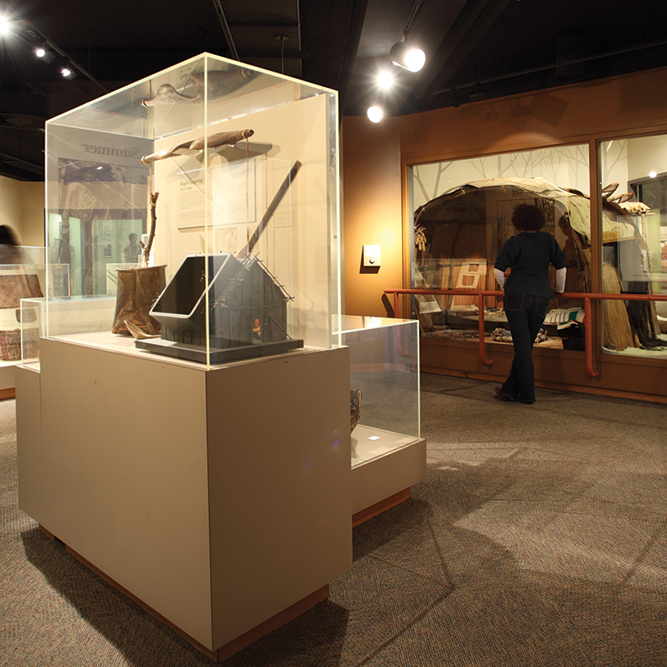 The Busy Years
Explore a year in the life of an Ojibwe family. Guests can look inside a replica wigwam from the 1700s, explore the process of wild ricing, and learn about traditions that come with each passing season.
Winter
"Wigwam, A Winter Home," ice fishing, hunting and trapping, medicines
Spring
Maple sugaring, from bark to string, fishing, deer hunting
Summer
Basswood bark bags, woven bags, wood utensils, mat making, yarn bags, gardening and gathering, "The Bark Lodge: A Summer Home"
Fall
Preparing food for winter, cattail mats, wild ricing, courting flutes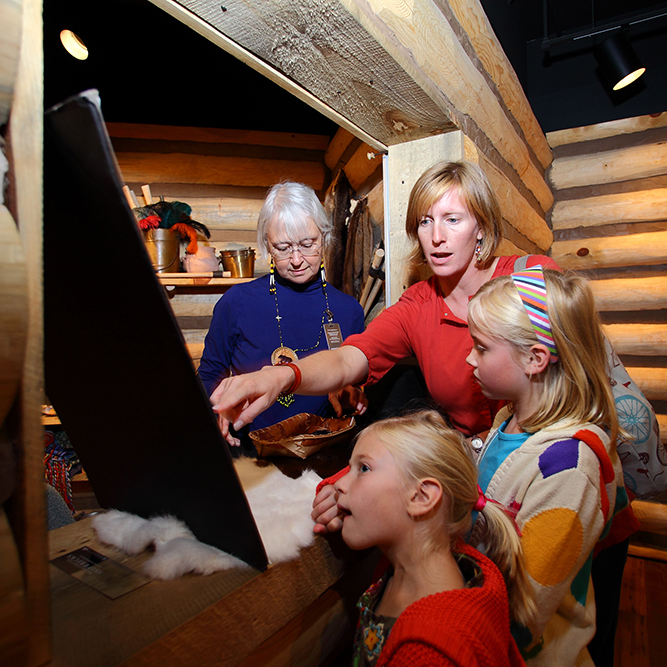 Era of Exchange
European exploration and the fur trade brought a new era to Wisconsin—an era of trade, discovery, and conflict. Look inside our replica trading post, learn about the trappers, traders, and explorers who participated in the fur trade, and examine the fraught history of treaties between Native Peoples of Wisconsin and Europeans.
Fur Trade Post
Native Women of the Fur Trade
The Trade
The Jesuits
Wisconsin Treaties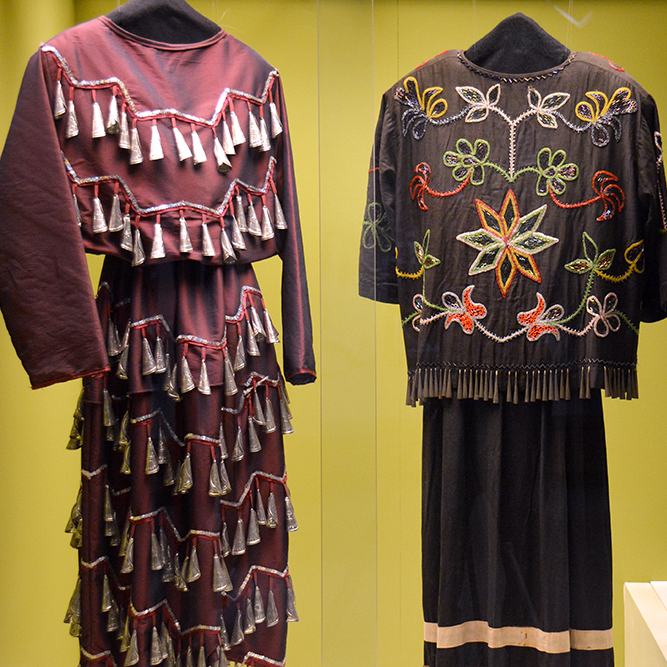 Native Nations and Tribes
How does tradition live on today? Learn how American Indians practice and perform their culture in Wisconsin through art, clothing, dance, language, and stories.
Images of the Ho-Chunk
Living Tradition: Performing and Practicing American Indian Culture in Wisconsin
A Tradition of Change/Art in Everyday Life
The Powwow
Native Languages of Wisconsin
Between Two Worlds: Indian Boarding Schools in Wisconsin
---
Gallery of People of the Woodlands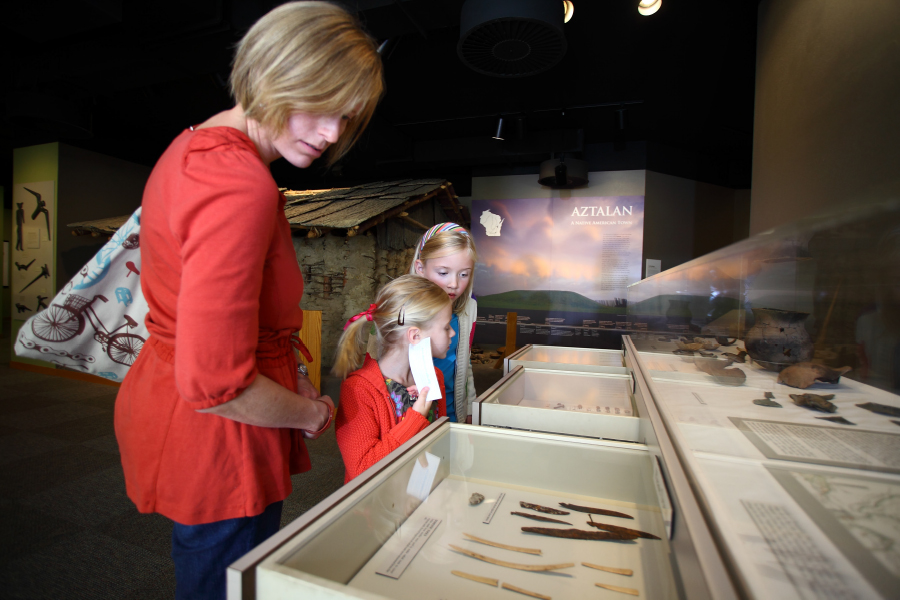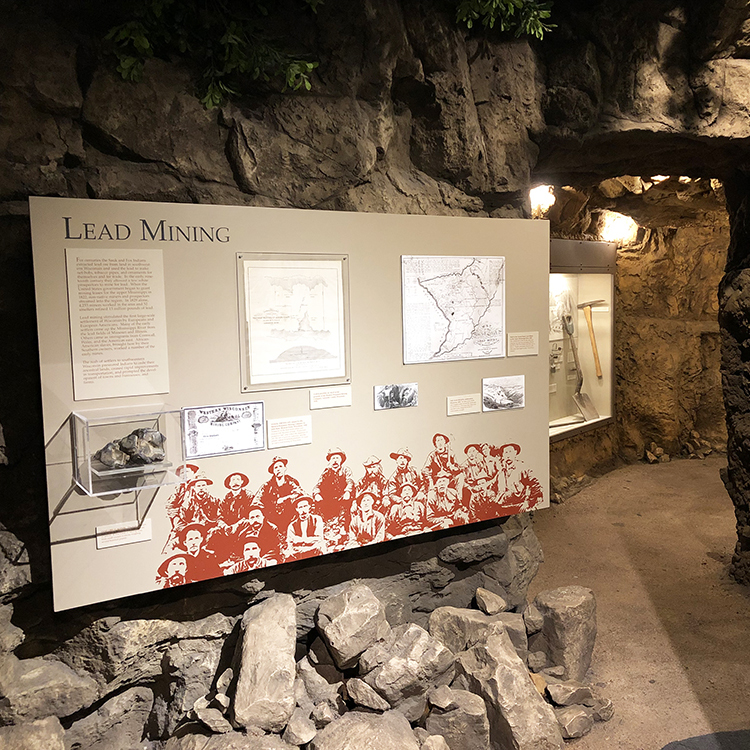 Frontier Wisconsin
Explore the world of the first European settlers in Wisconsin. Guests can walk inside our replica lead mine, find artifacts from the first Capitol building in Madison, and travel the trails of settlers coming by wagon, boat, or train.
Taking Control of the Land
The Military Frontier
Fur Trade Communities
Land of Diversity
Lead Mining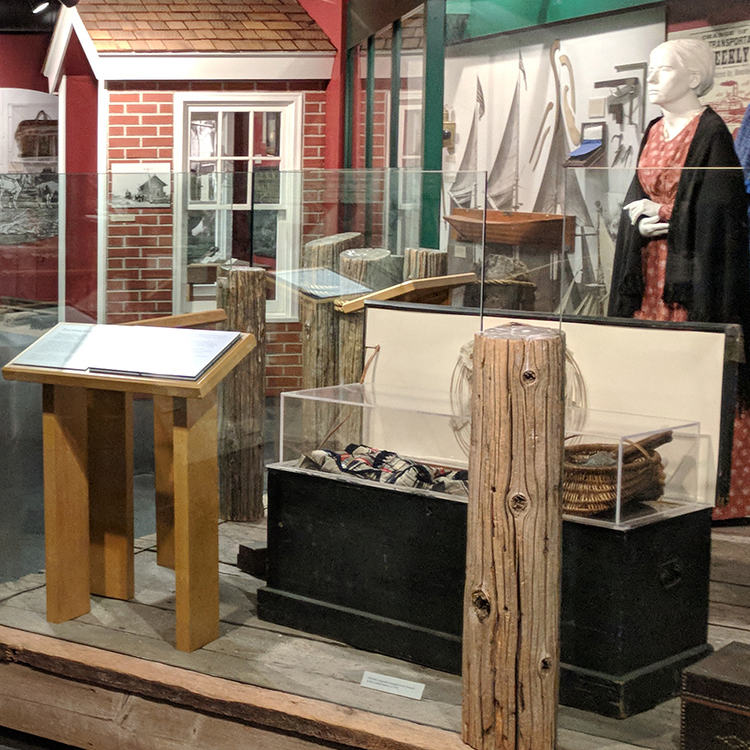 The Immigrant State
Imagine yourself as an immigrant coming to Wisconsin. What would you bring? What would you remember from the country you had left? And what would change once you arrived? Explore immigrant history through the objects, ideas, and traditions that people from all over the world brought to our state.
Coming to Wisconsin
To Bring
To Remember
To Change
To Gather
Conflict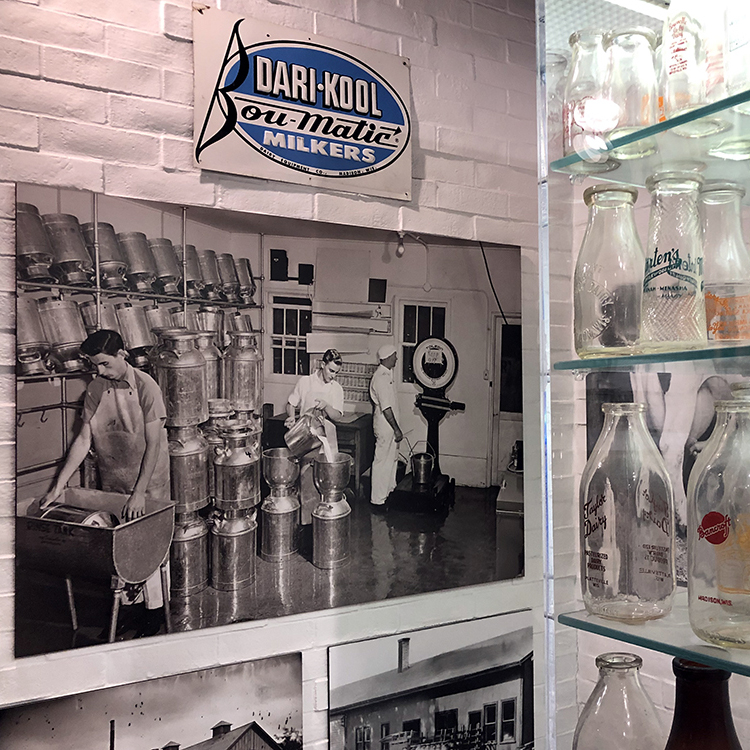 Making a Living
What do we make in Wisconsin? Or maybe the question is, what don't we make? Delve into our many industries, past and present. Guests can view our two authentic Wisconsin-made cars; climb inside a tractor; learn about dairy, lumber, and agriculture; and check out cases full of things made in Wisconsin, from typewriters to tater tots.
Made in Wisconsin
Wisconsin at Work
Tourism
Invisible Industry/Auto Industry
Mechanizing Agriculture
Scientific Agriculture
Road to Dairyland
Heavy Industry
Wagon Making
Farm Life, Home Life
Diversified Agriculture
Wheat Farming
Lumbering
---
Gallery of On Common Ground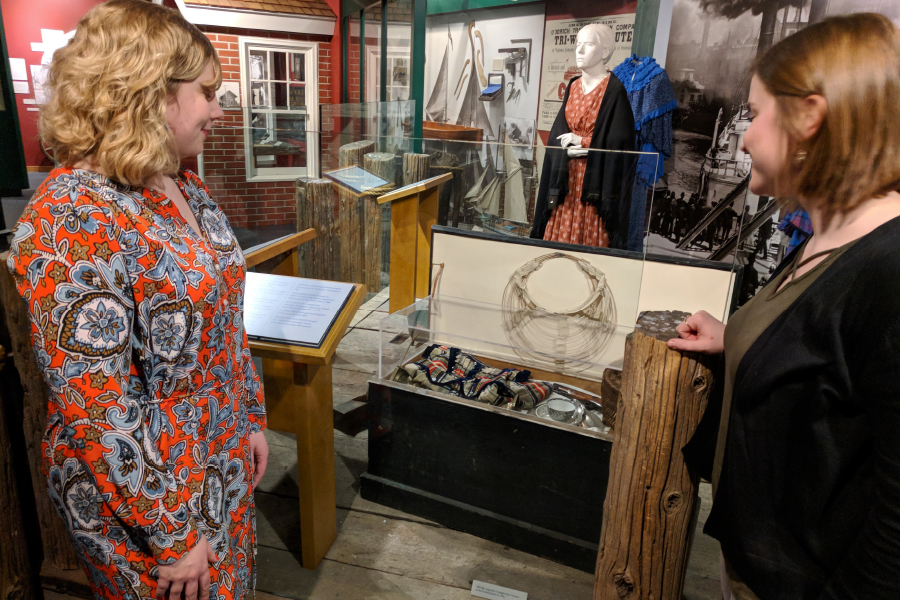 ---
On Common Ground
Past Exhibit
This exhibit has been moved into safe storage as we prepare for the new Wisconsin history center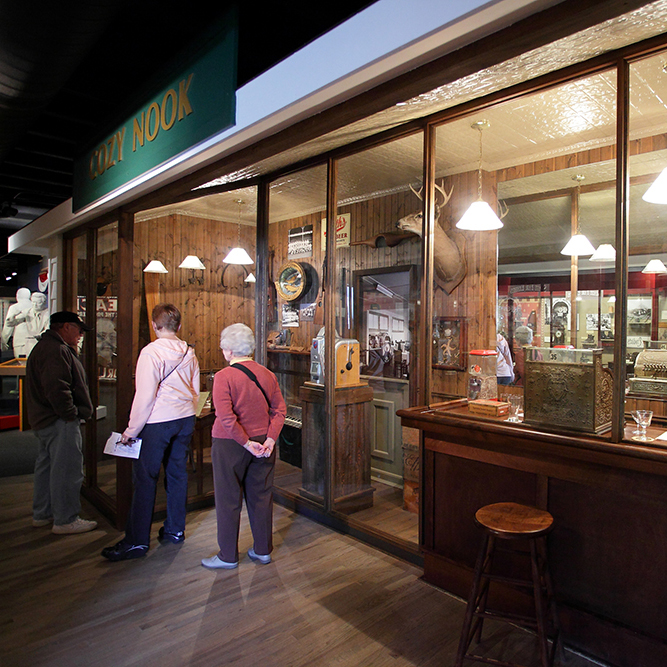 Sense of Community
Discover how people in Wisconsin gather together and build community. Grab an imaginary drink at our Cozy Nook tavern; take in a show at the circus, theatre, or magician's stage; and explore the past and present Wisconsin State Fair. Before you leave, take in the best view of the Wisconsin State Capitol that you'll find anywhere.
Meet Me at the Fair
On With the Show
Cozy Nook
State Fair Exhibits
The University Extension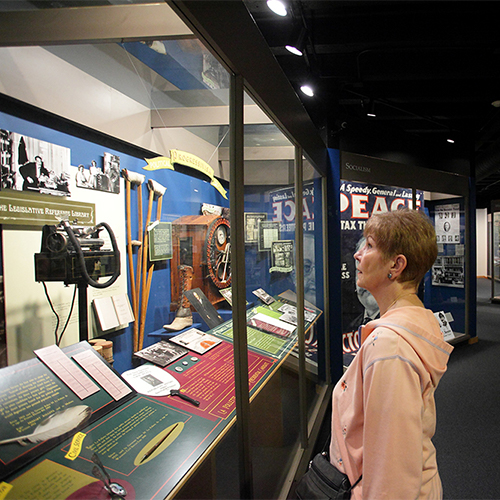 Laboratory of Democracy
Wisconsin has long been a political battleground. Explore varied political movements and debates in our state including Progressivism, participation in World War I, and Women's Suffrage. Listen to speeches from key Wisconsin political figures ranging from Robert La Follette to Joseph McCarthy to Vel Phillips. And check out our display of political buttons ranging from the 1890s to the 1990s.
The Political Arena
The Need For Reform
Progressivism
Socialism
Patriotism and War
Wisconsin and the New Deal
Votes for Women
The End of An Era: Collapse of the Progressive Party in Wisconsin
---
Gallery of On Common Ground